Went to NYC this weekend, really looking for two things -- Gazzarrini suits in size 36, and some Italian-made shoes. I found neither of them - the Gazzarrini selection was awful with nothing in my size (I suppose I could simply be a few weeks late, but still there's always been one or two items in my size), and the only store with any Italian shoe selection was 34th St., which was pretty limited --- Philly has a larger selection of Italian shoes than 34th St.
So here the rundown after browsing six of the seven Manhattan locations this weekend. Sadly, not much to report -
-
Ortenzi
(made in Italy)
suits and sportcoats - the only place with suits/blazers thus far is Philly; there were a few size 40 topcoats at the 44t & Madison store
-
Daniele Fiesoli (made in Italy)
- a few knits available in each store, not a huge selection as in past seasons, but every one seems to have gotten a few pieces
- Alea/Rossomalaspino (made in Italy)
- shirts from Alea Fashion Industries - VERY limited selection; usually the racks of full of this stuff, but I saw a handful of shirts per store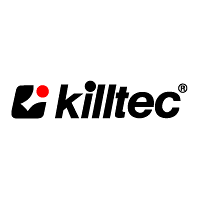 -
Arnau
(made in Spain)
- a few nicely made shirts at 57th St. East Side and 44th & Madison -- they had first appeared last season at 57th St. West Side
-
Umberto Zebra (made in Italy) -
various items, including suits at 34th St.; pretty bad all around, with a lot of man-made fabrics, as is usual from this company; construction is decent, but not my favorite because of the materials; the same manufacturer also put out jackets under the name 'Coon' (yes, like the Southpark character)
-
Killtec -
This is some sort of fleecey ourterwear, made in China. Most stores received a few items.
-
Beau Brummel
- The 34th St. store had a few shirts from this company; it appears to be a high end store in lower Manhattan, unsure if it's still around
- And the worst of all -
Sottotono (made in Italy)
- this is the stuff that you ask yourself, why in the world would they even bother putting this stuff in the stores; probably the worst construction and materials of any Italian garments you will see at Daffy's; avoid this stuff at all costs
That's really it for new merchandise. Honestly, everything was quite disappointing overall, especially since I didn't find what I was looking for. One thing which really annoyed me was the fact that the mens departments had been moved into the basements of two stores -- Soho and 57th St. West Side have moved their mens dept's from the first floor to the basement. Aside from simply throwing me off in terms of layout, it kind of just showed me what Daffy's corporate thinks of their menswear - that, plus all of the Italian shoes that the women are getting in and being advertised on Facebook, it just annoys me. As is evidenced by the huge number of stores now catering to men and the resurgence of high-end, made in America, menswear, it is clear that Daffy's is missing a huge market. Whether this will improve has yet to be seen in my book. I understand that there's more money likely to be made in womens-wear, but come on.