New Arrivals
--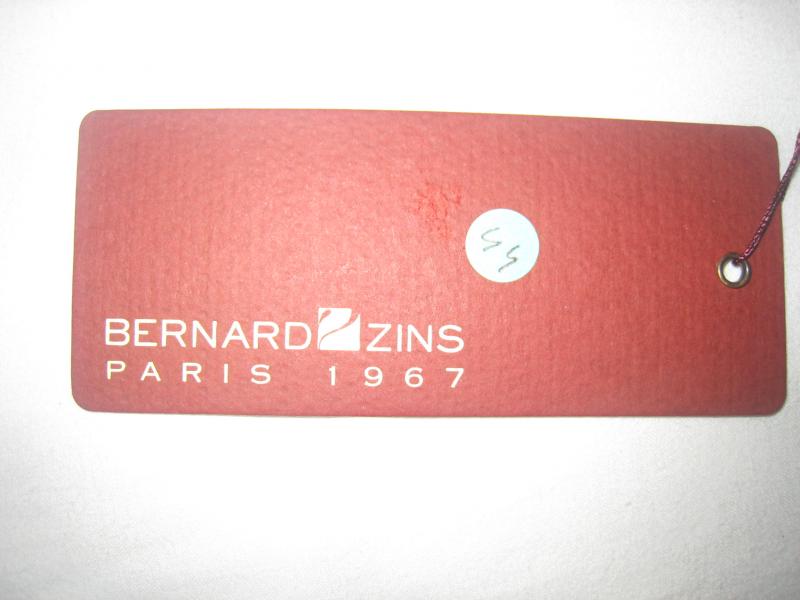 1)
Bernard Zins (made in France)
- A good amount of pants and a few blazers from this label popped up at the 44th & Madison store. Nowhere near the sheer volume of pants as from Mabitex, but from what I can tell this stuff is pretty well made - haven't been able to find much on the company other than the website itself. The blazers were marked around $40, the pants I don't remember; probably $40-$50 per pair.
2)
Shirting from Alea Fashion Industries
(made in Italy)
-- So far I've only seen a handful of shirts which weren't too thrilling. The past few seasons, the shirting from Alea has been my favorite -- very fashion-forward, slim-cut and often the availability of narrow collars which are great for skinny ties, but they've always had tons of it -- so far only a very limited selection. In particular, I love the
Rosso Malaspino
brand from Alea, but they also make stuff in their own name ('Alea'),
HB by Alea, Golf Club
and a few other random labels. These will generally run you $30/shirt which is a true steal. Again, compare these prices to the same brands sold on Yoox -- close to $90 for the same exact items.
3)
Messagerie
(
made in Italy
) -- Daffy's doesn't usually get much from this label, but the merchandise is phenomenal quality and the styling is very modern. This season it appears they only got in a few leathers, and that's it -- I saw one leather jacket at the 43rd & Madison store, and a leather vest and jacket at the Paramus, NJ store. I'm unsure whether these came in w/Compagnia Delle Pelli or if they're a separate shipment, but either way, pick it up if you can find it in your size -- will set you back around $179. The only thing to be careful of with this stuff is that it appears the leathers they got were samples, and there may be markings on the leather or problems w/the materials or linings. This is another brand I wish Daffy's was able to get more of -- the stuff is just such high quality and on-point when it comes to styling. If you manage to find it, every so often you'll find stuff from
Bryan Husky
, which is owned by the same parent company as Messagerie. Great stuff as well.
Other Sightings
:
Not necessarily new, but I saw a few pairs of shoes (read: 3 pairs total) from Italian manufacturer
Boemos
, and another label it produces under,
Mo's
. These things are on-par with Tremp and just about any major Italian shoe company you can find -- in fact they produce shoes for the Barney's Co-Op line (I happen to have picked up a pair marked as such last season at Daffy's). The problem this year will be actually finding the stuff -- the 43rd & Madison store had literally 3 pairs which weren't so great, though they had a great selection from
Tremp
if you don't mind flipping through the boxes. I expect the Soho store to get a lot of this stuff, as they traditionally have gotten a lot of it in the past -- also look for stuff from Boemos in a box marked '
Bait
'.
It appears there are some suits from
Xagon Man
as well this season. Really nothing special, but worth noting. Seemed like a cotton blend of some sort.